About Us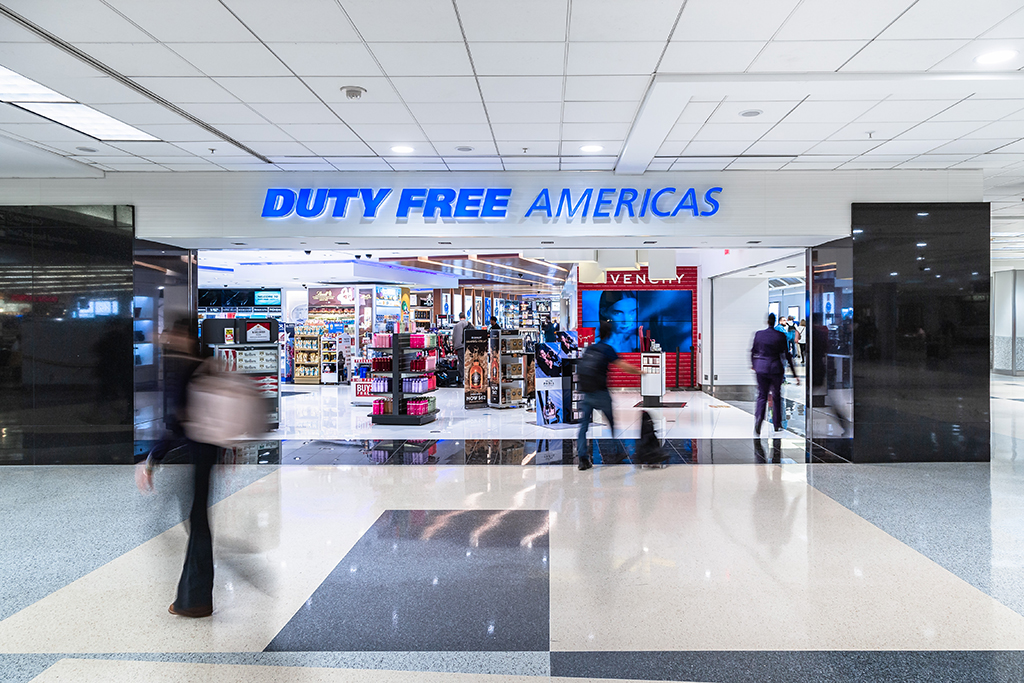 Duty Free Americas (DFA)
is the leading travel retailer in the Western Hemisphere offering Duty free-tax free products. DFA operates over 200 stores located in airports and at border crossings offering an extensive selection of world known brands including perfumes, cosmetics, wines, spirits, tobacco, edibles, luxury leather goods, watches, jewelry, sunglasses, and travel exclusive merchandise.
DFA's goal is to offer quality products, cost savings and a convenient stress free shopping environment either in person or through enhanced technology continuing to meet the needs of the travelers, both business and leisure, by establishing a reliable, distinguishable retail footprint across the globe.
DFA maintains market specific identities and continues to expand, while offering high end products at competitive prices in a luxury retail environment. DFA encompasses the highest level of customer experience with its dedicated staff, commitment to technology and luxury brand merchandising supported by warehousing and distribution centers.
DFA supports conscientious consumerism by its implementation of a sustainability policy. Sustainability will impact DFA's operations across the entire supply chain from ethical component sourcing, to water consumption and management, to pollution and waste disposal in conjunction with our brand partners and local operators. In addition, DFA will work with supporting local communities to work with brand partners to achieve these goals.
Please visit one of our over 200 store locations to experience a one-of-a-kind shopping experience.
Duty Free Americas Inc also consists of operating divisions including: